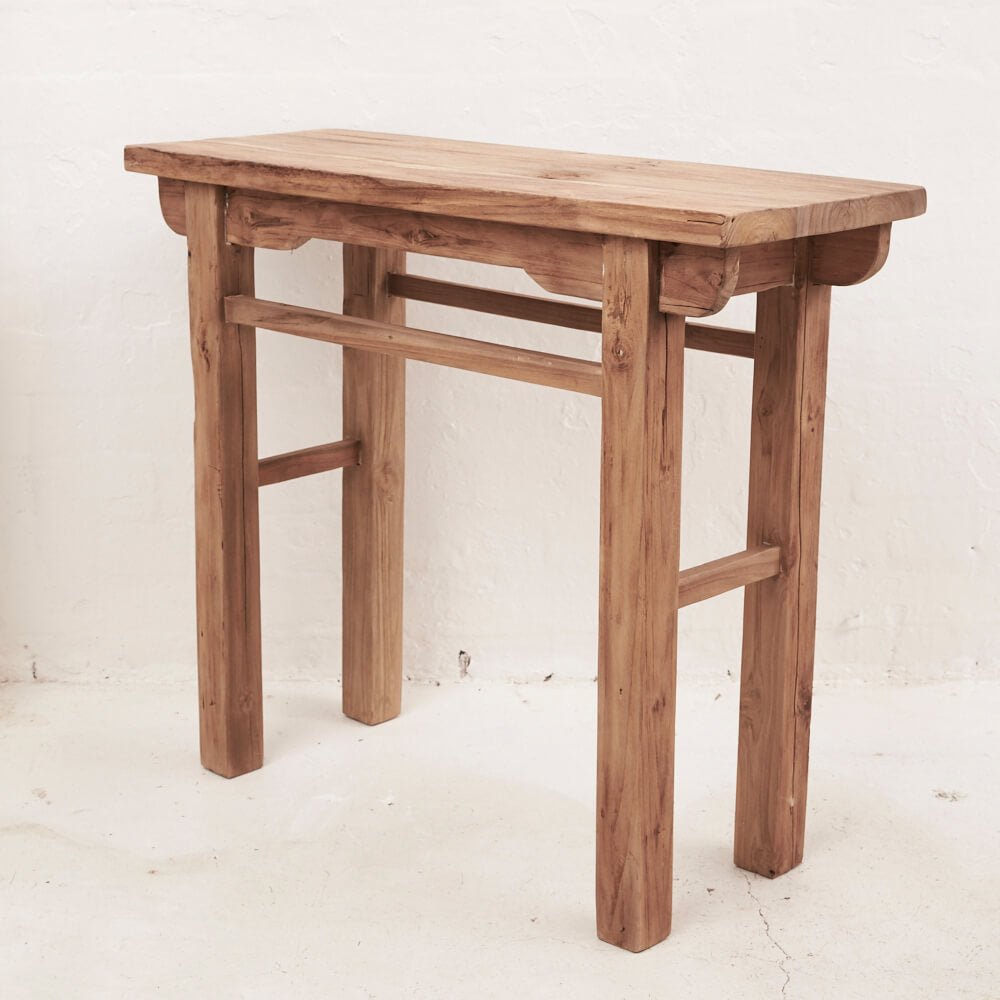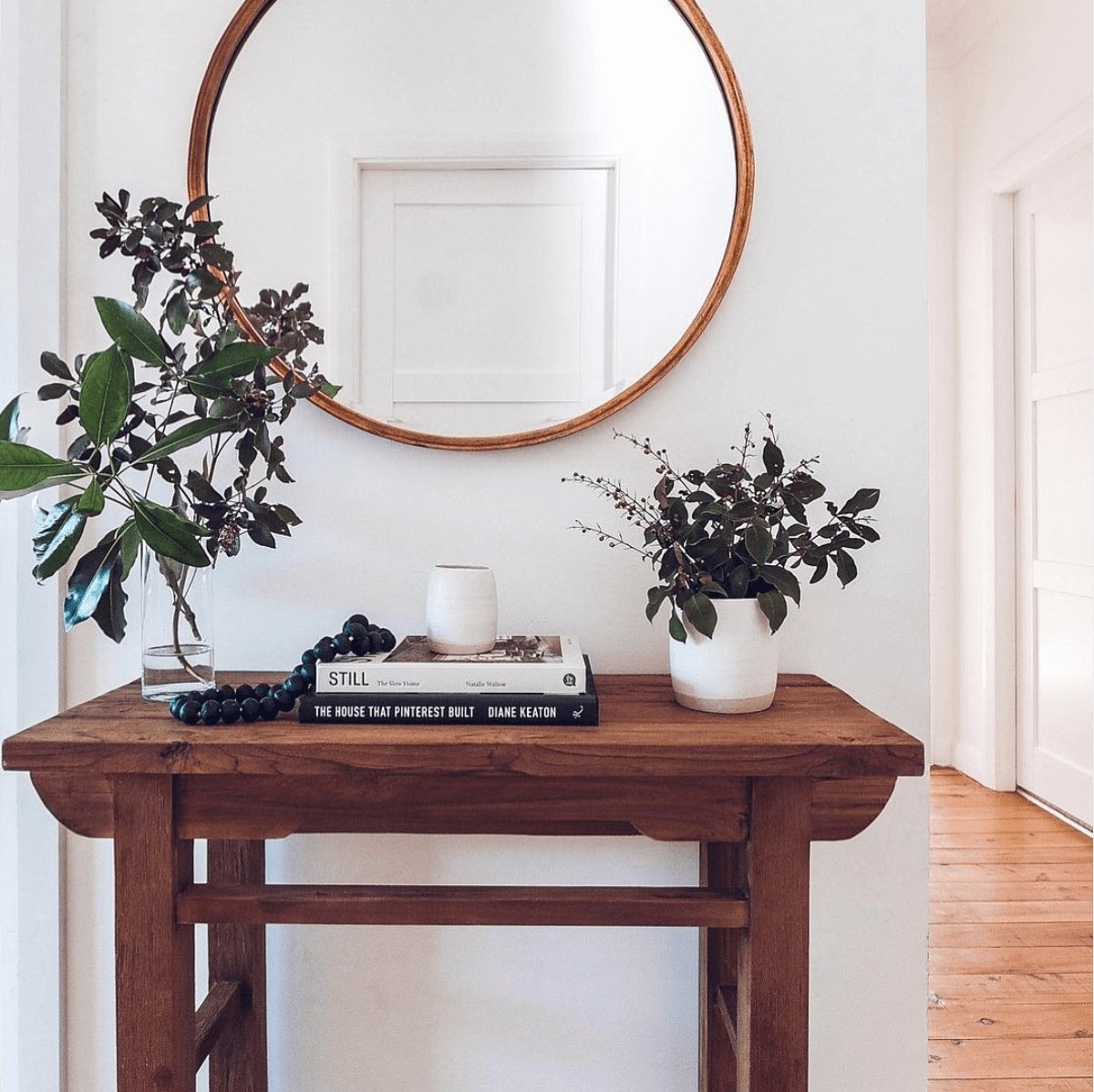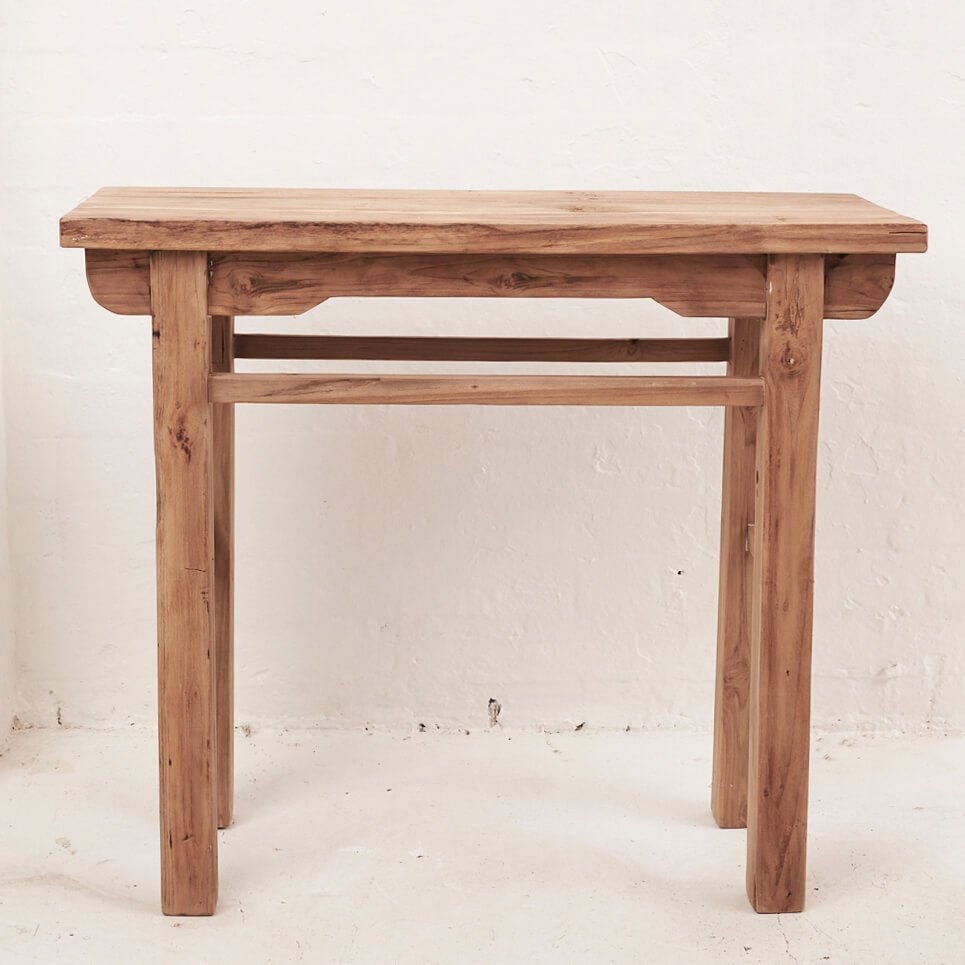 Aki Mini Console
Sale price

$790.00 AUD
Regular price
(/)
---
The Aki Mini Console is a furniture piece of raw, unprocessed beauty. Each console is individually made by hand and features the wood's raw grain and character. These pieces, which are made from salvaged teak, will have minor patches, textures, and flaws as a result of the manufacturing process, which adds to their special rustic appeal. 

Product Details

Handcrafted Recycled Teak Timber
Dimensions Approx 80 L x 30 W x 75 H cm
Lovingly Handmade in Java, Indonesia

A Little About Teak Timber

Teak is a very dense and oily wood. The natural oil present within teak wood offers it protection from pests such as termites.  The oil also keeps water from seeping into the wood.  For light cleaning, we recommend warm soapy water, or if needed a deeper clean a light sand could be necessary.  If you would like to prevent marks and stains, please see below info for our recommended teak sealer.

Teak wood has a golden honey colour when new, but after time it naturally fades into a light grey patina. This colour change is only cosmetic and does not affect the strength of the wood. But if you prefer the golden colour there are a couple things you can do too slow down the ageing process.

Most teak furniture manufacturers recommend not using teak oil - we definitely agree! The wood's natural oil is sufficient to protect it from damage. Teak oil is not actually the same as the natural oil found in the teak tree. It is just called "teak oil" for marketing purposes & is actually not good for the integrity of the wood.

We recommend instead to use a treatment with teak sealer such as Semco Teak Sealer if you'd like to maintain the natural honey colour.  This is only needed once a year in order to effectively protect teak wood from colour fade. And if later you decide to let the furniture fade naturally to grey, teak sealer treatments can simply be discontinued. After not applying sealer for a while, the wood will simply begin to age as before.

Since teak sealer is more effective at preserving the colour of teak wood, and it only requires a few hours of your time each year to apply, it is recommended over teak oil.

Cleaning Teak Timber 

Teak is very durable and will last for generations. It only needs some basic cleaning to remove dirt and to prevent external mould growth. You should choose a sunny day to clean your teak furniture so that it will dry faster. It is recommended to use a specially formulated teak cleaner such as Golden Care Teak Cleaner, which will clean and brighten the wood at the same time. Soapy water will also suffice for basic cleaning.
---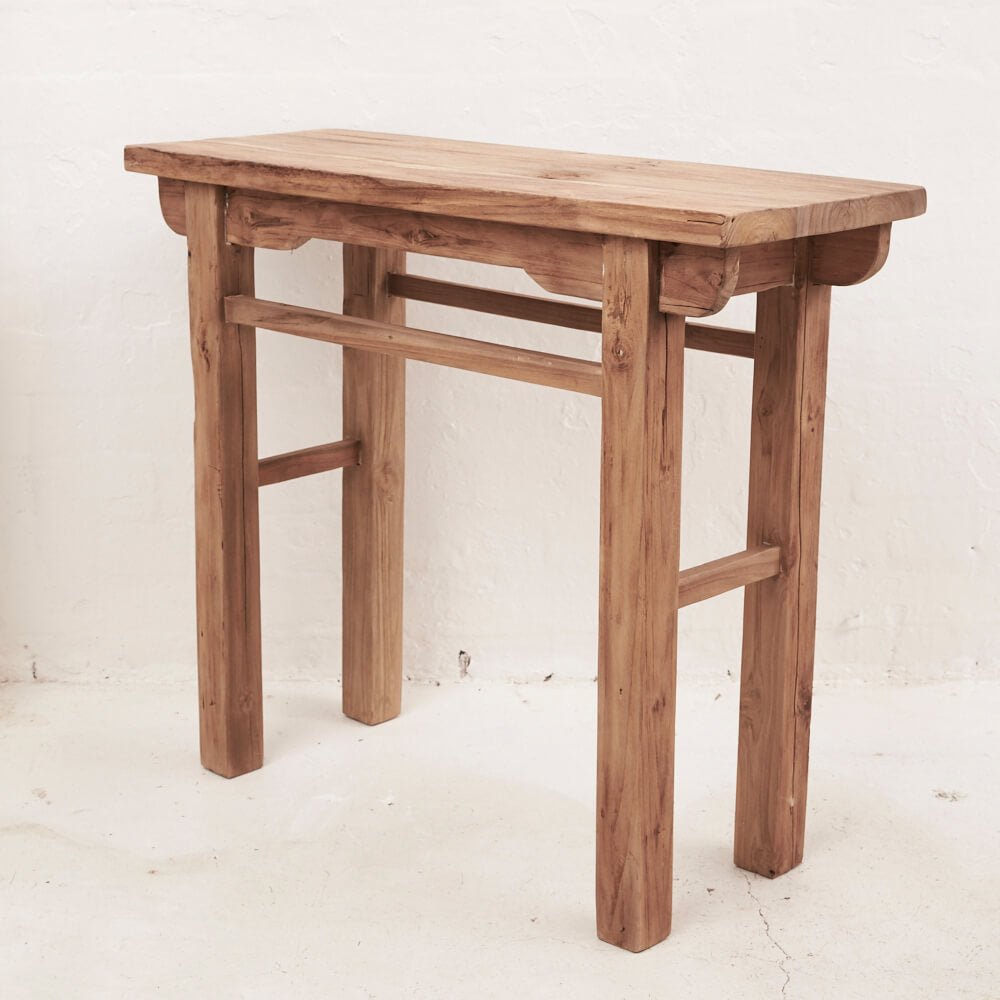 Aki Mini Console
Sale price

$790.00 AUD
Regular price
Choose options