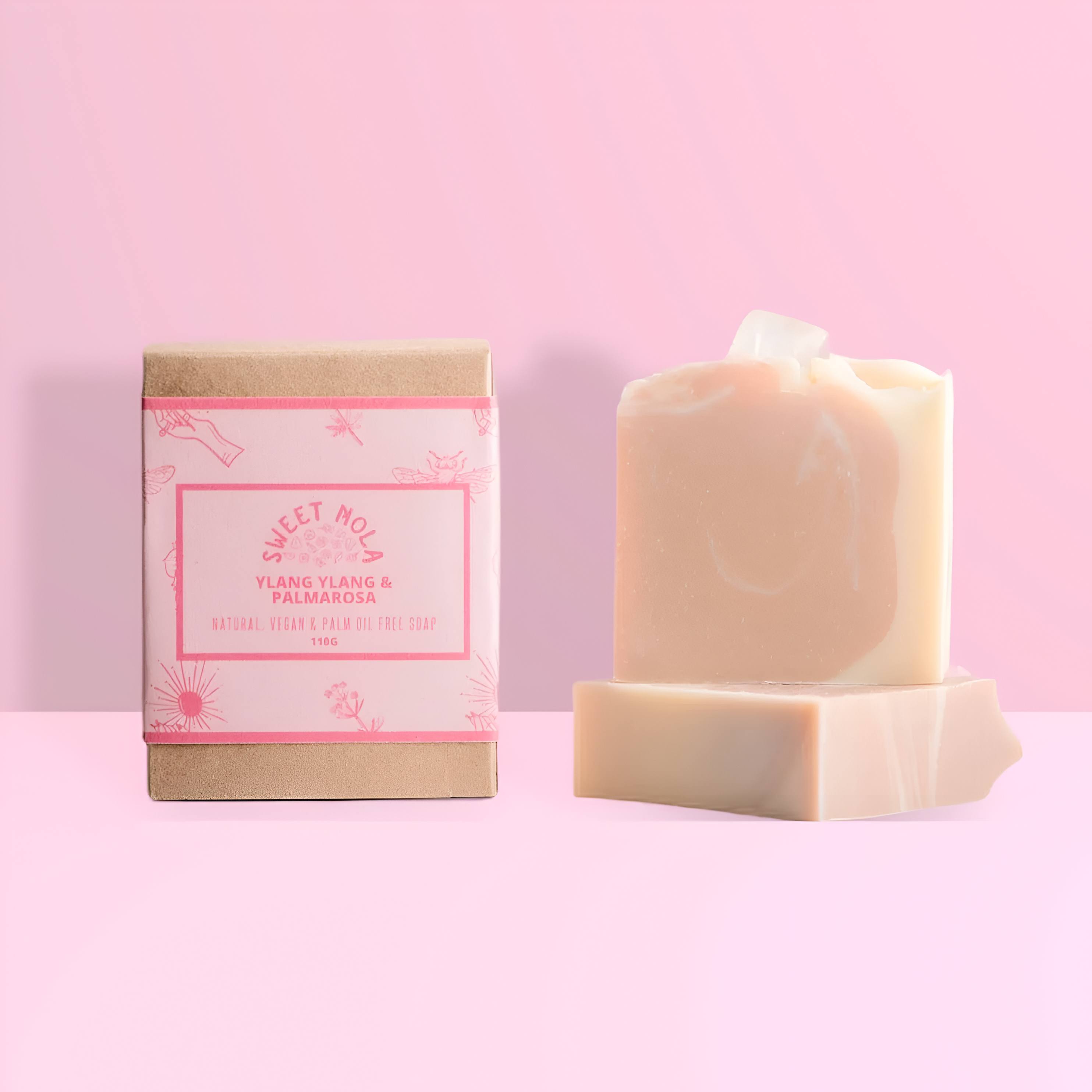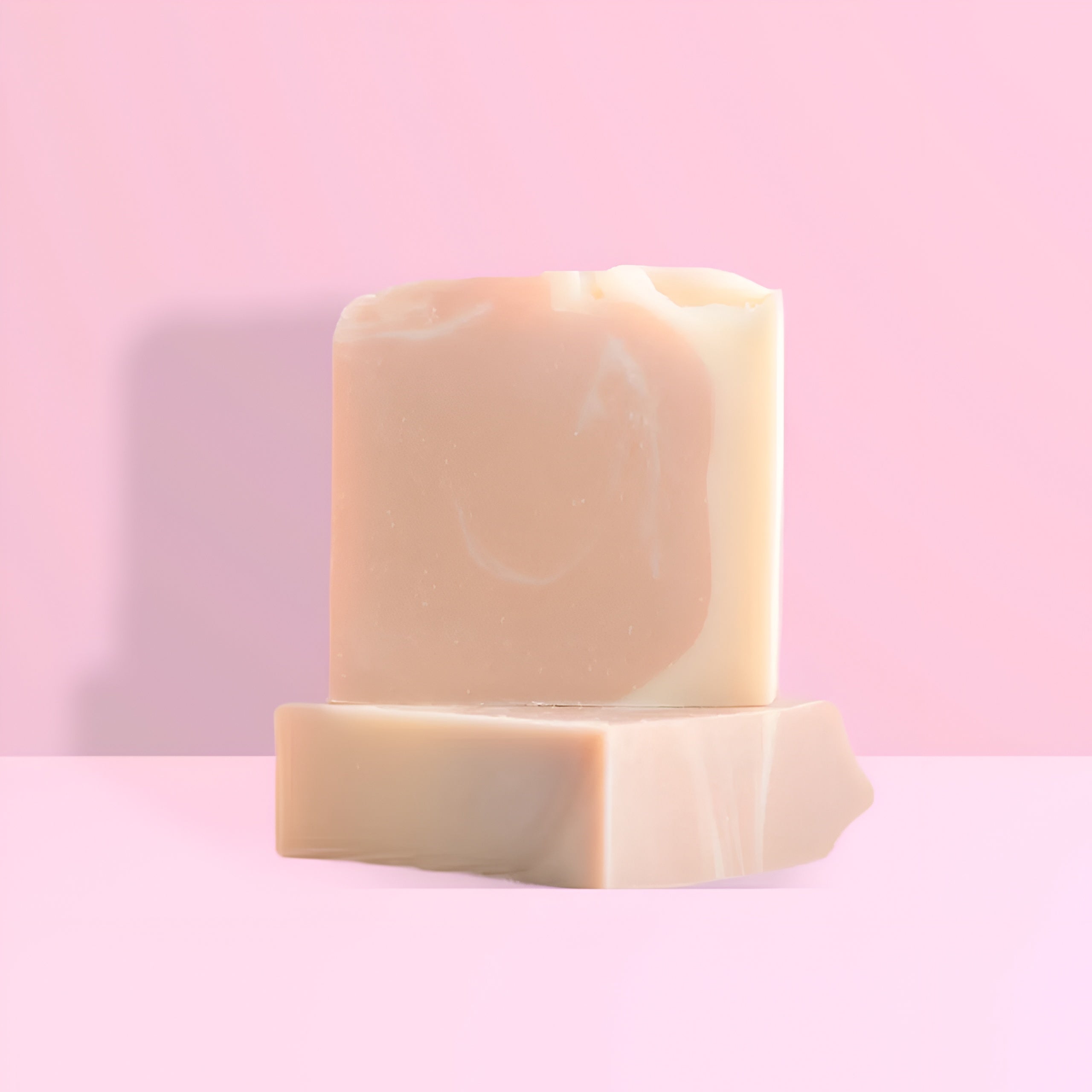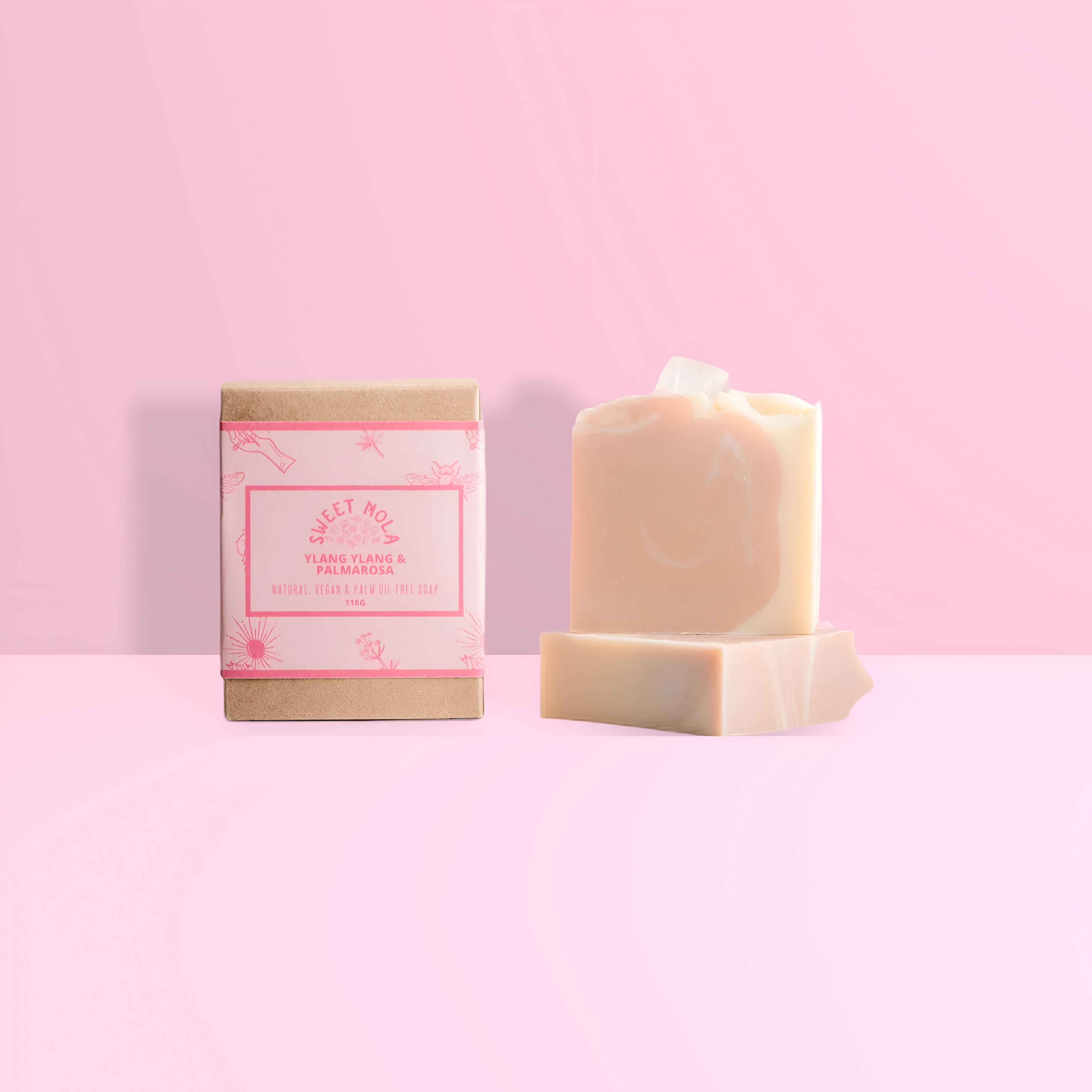 Ylang Ylang & Palmarosa Calming Bar Soap
Sale price

$9.95 AUD
Regular price
(/)
---
Elevate your daily self-care routine with our Ylang Ylang & Palmarosa Bar Soap, a luxurious treat for your skin. Crafted with nourishing plant-based oils and organic shea butter, it creates a rich, bubbly lather that's perfect for sensitive skin and completely free from harmful additives. Discover why it's exceptional:

Key Features:

Pink Clay Elegance: This all-natural bar soap is enriched with beautiful pink clay, delivering a gentle cleanse while softening your skin.
Cold Process Craftsmanship: Meticulously crafted from scratch using the cold process method for the highest quality.
Versatile Application: Ideal for your hands, face, and body, simplifying your daily skincare routine.
Feminine Aroma: Infused with a captivating blend of Ylang Ylang and Palmarosa essential oils, offering an intoxicating floral scent without artificial fragrances.
Calming Ylang Ylang: Ylang Ylang essential oil provides calming properties, helping you relax and unwind.
Antioxidant-Rich Palmarosa: Palmarosa essential oil is rich in antioxidants and boasts antibacterial benefits.
Nourishing Ingredients: With 100% organic shea butter and Australian olive oil, it gently cleanses and leaves your skin feeling silky and refreshed.
Glycerin Benefits: Naturally occurring glycerin keeps your skin soft and moisturised.
Clean and Safe: Free from artificial and synthetic detergents, colours, and fragrances, ensuring a safe choice.
Eco-Friendly: This soap is vegan and palm oil-free, packaged in a biodegradable box and 100% recycled paper wrap.
Handcrafted Excellence: Each bar is meticulously handcrafted in small batches in Peterhead, South Australia, guaranteeing top quality.

Why Choose Ylang Ylang & Palmarosa Bar Soap?

Sensual Delight: Experience the intoxicating aroma of Ylang Ylang and Palmarosa essential oils during your self-care ritual.
Eco-Conscious: Make an environmentally friendly choice with our soap that aligns with sustainability.
Soft, Smooth Skin: Enjoy the benefits of soft, moisturised skin with this nourishing bar.
Limited Production: Handcrafted in small batches for the finest quality.

Upgrade your bathing and self-care routine with our Ylang Ylang & Palmarosa Bar Soap and start nurturing your skin today!
Olive Oil
Coconut Oil
Water
Shea Butter
Sunflower Oil
Sodium Hydroxide
Rice Bran Oil
Castor Oil
Pink Clay
Essential Oils;
Ylang Ylang
Palmarosa
Lavender

For long-lasting use, keep it in a well-draining soap dish to avoid softening
---
Ylang Ylang & Palmarosa Calming Bar Soap
Sale price

$9.95 AUD
Regular price
Choose options