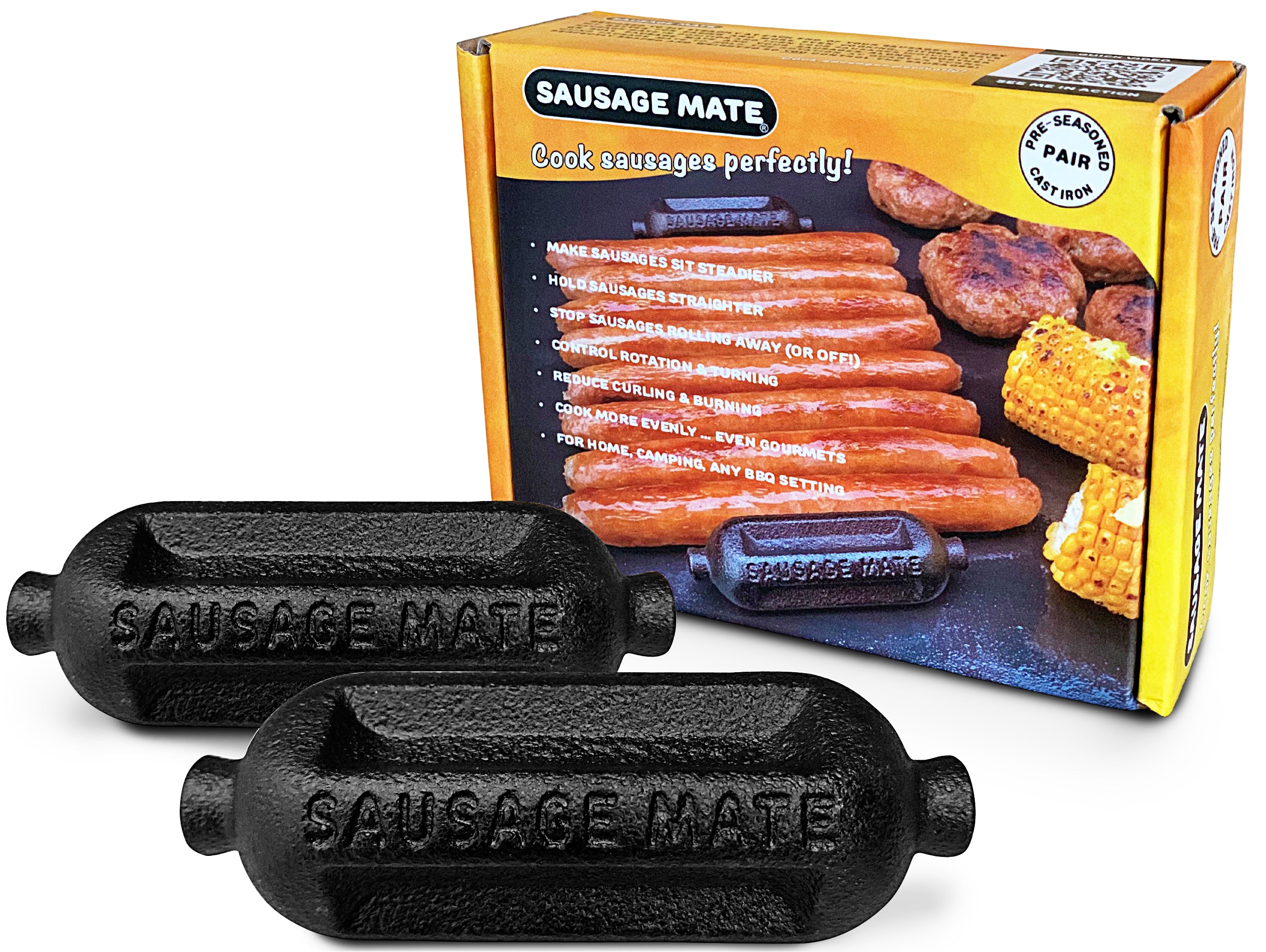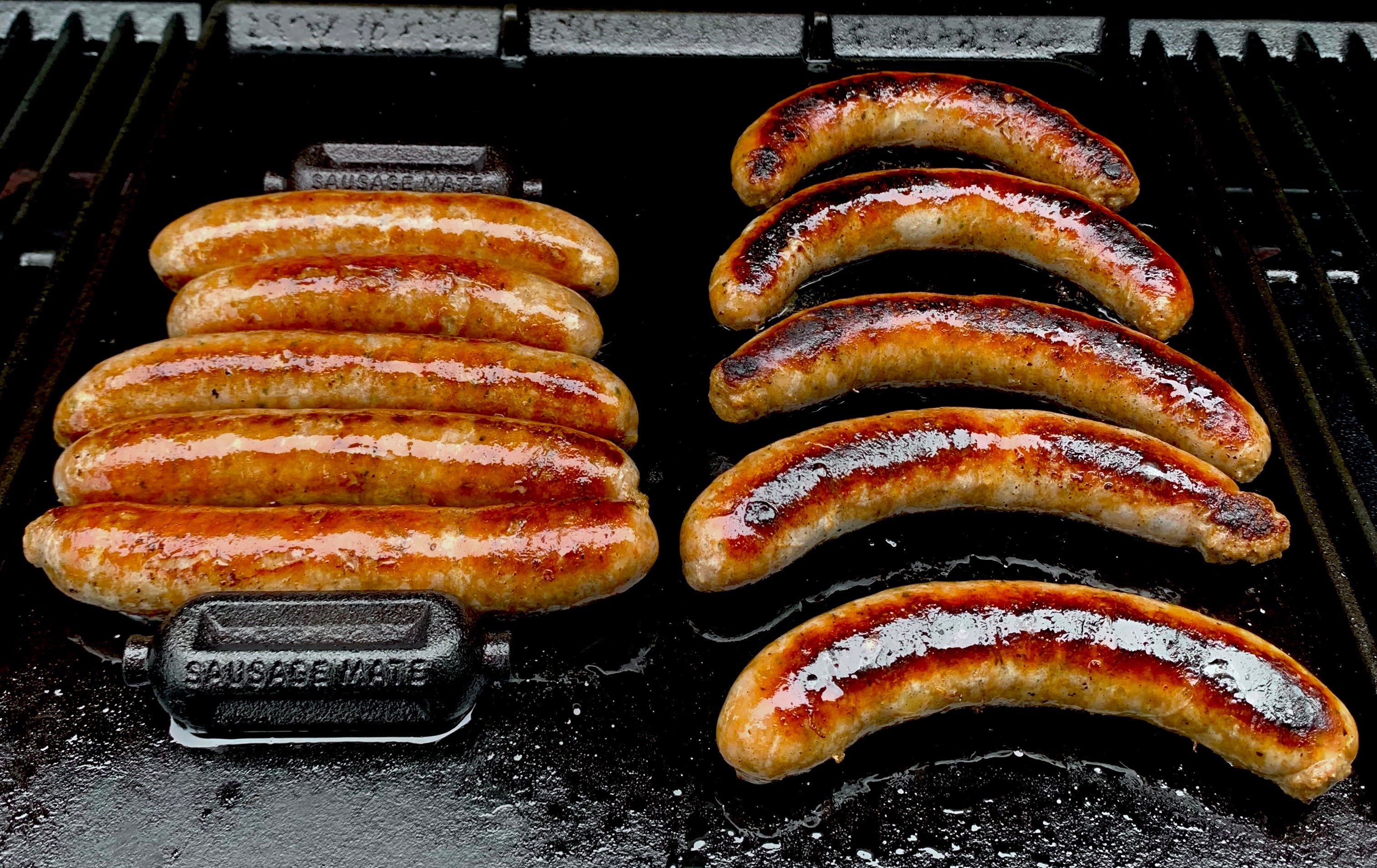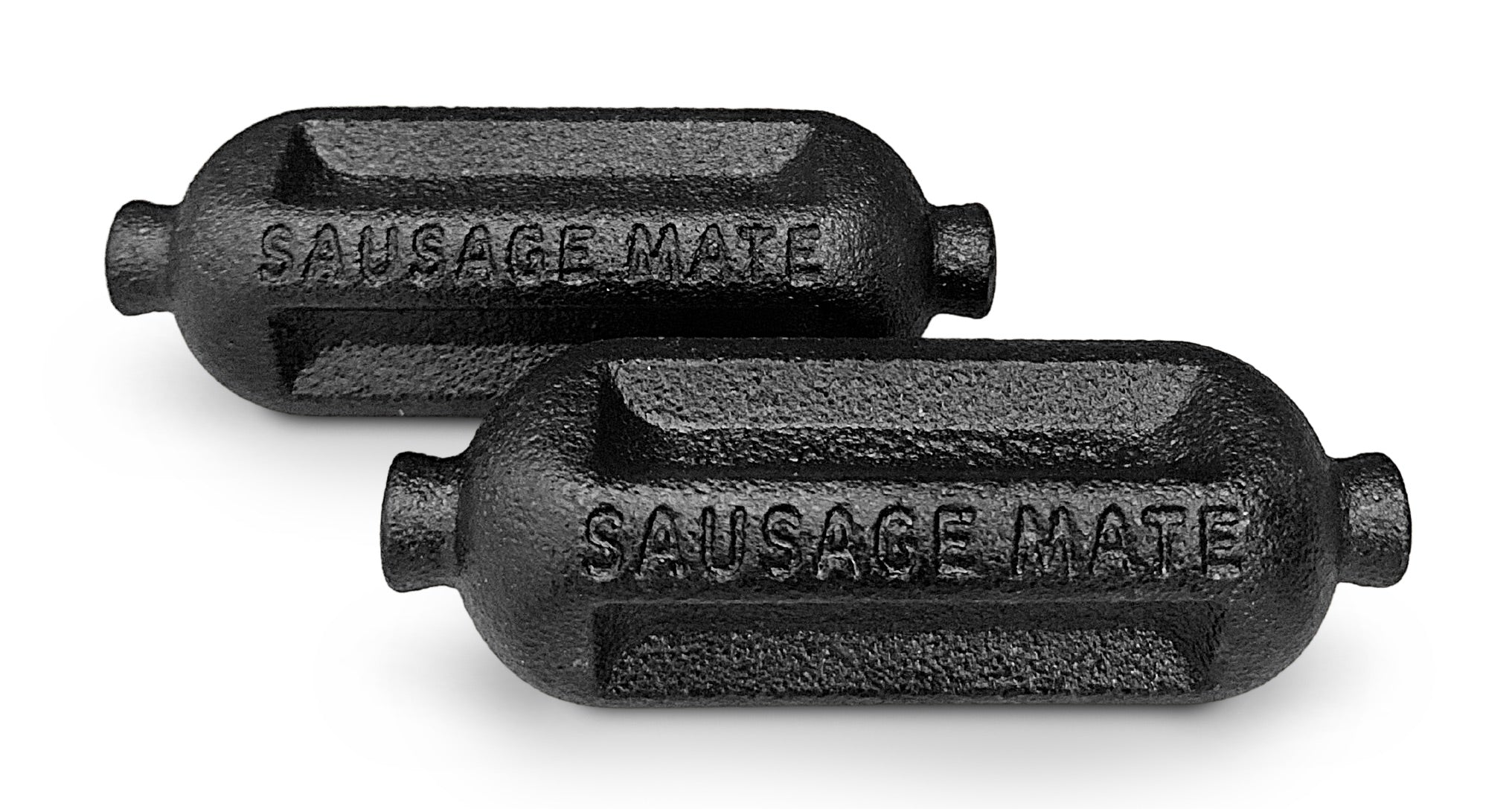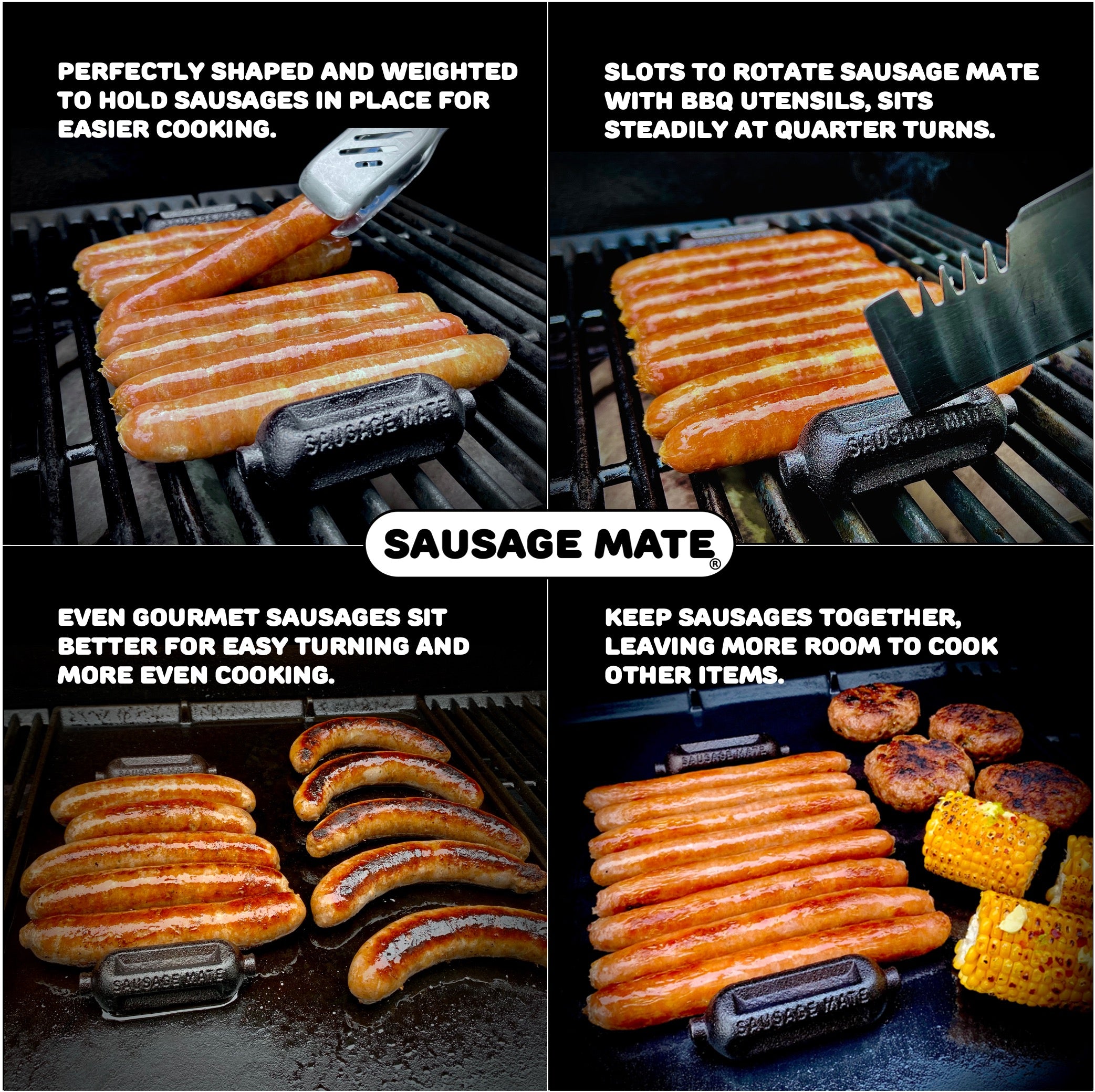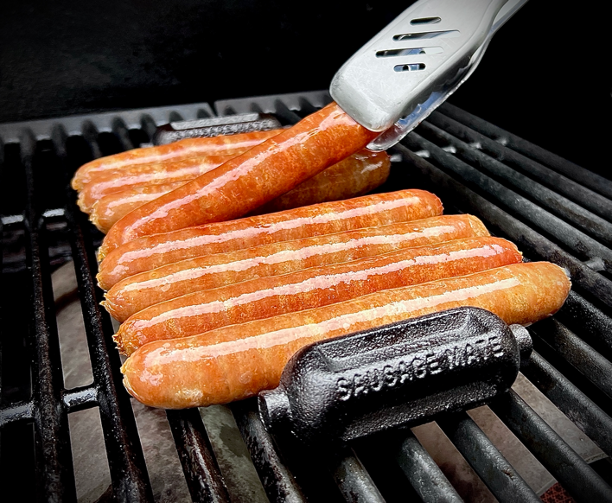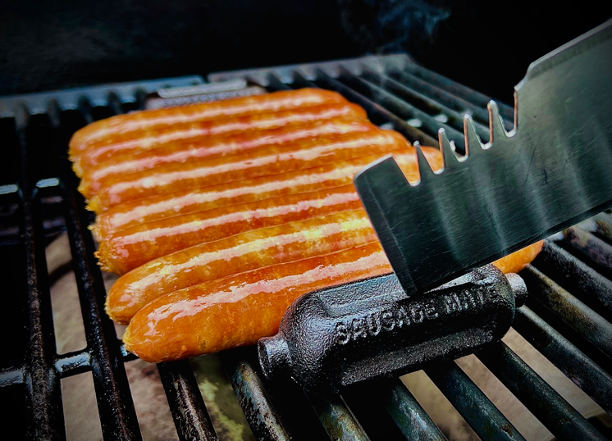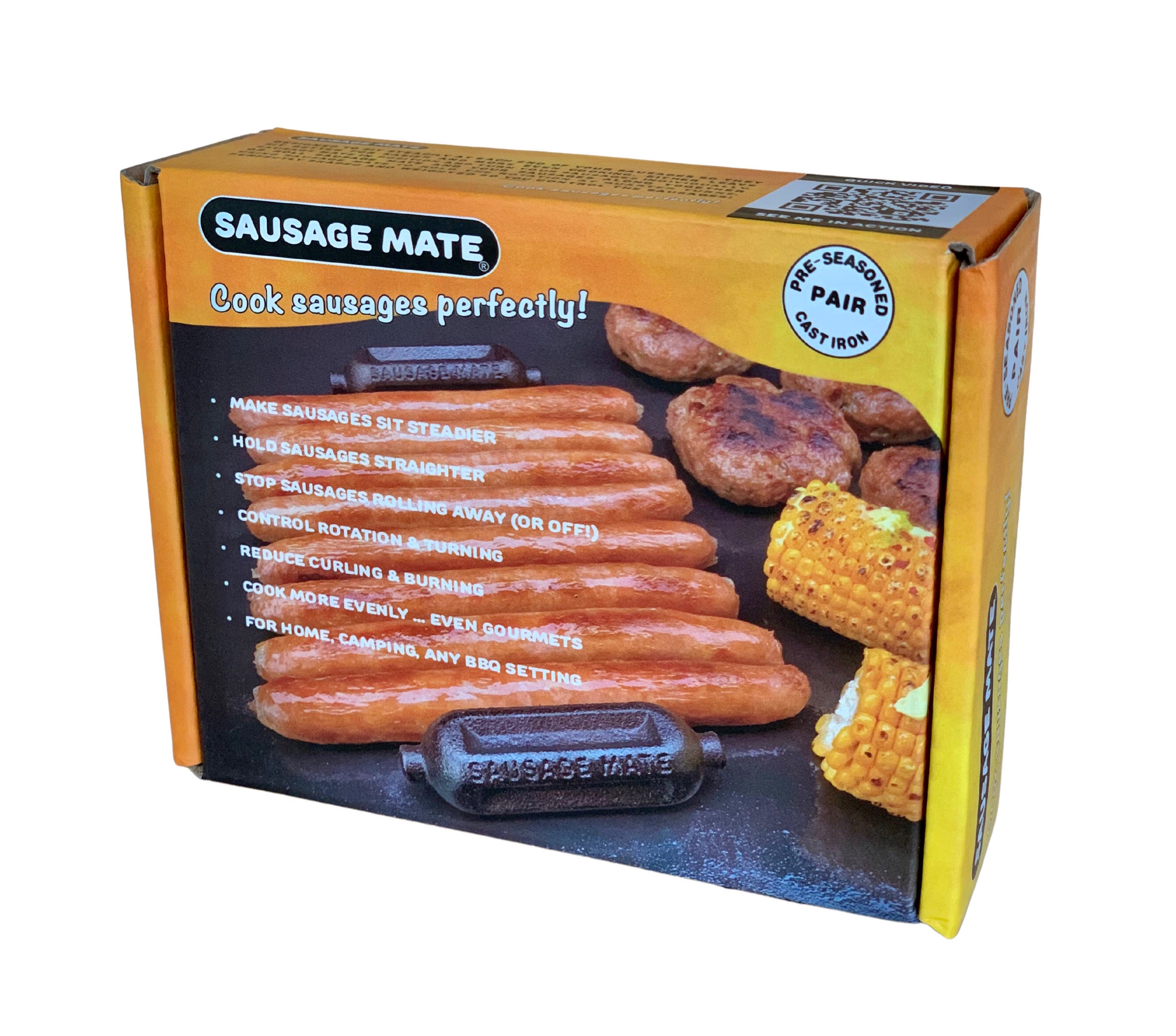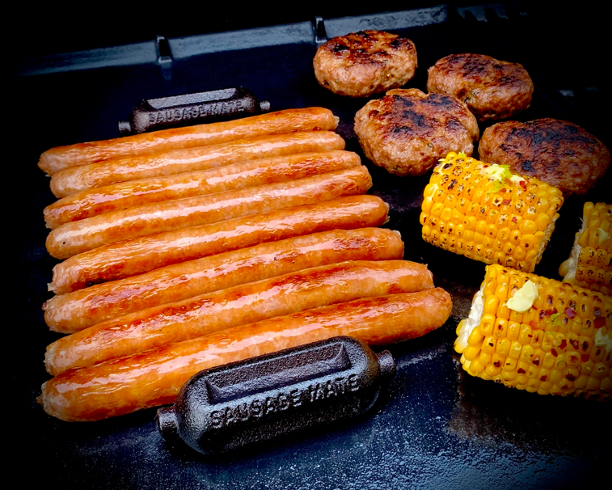 Sausage Mate
Sale price

$24.95 AUD
Regular price
(/)
---
Introducing Sausage Mate: The Ultimate Solution for Perfectly Cooked Sausages. Are you tired of battling with sausages that just won't behave on your grill or hot plate? Say goodbye to the age-old problem of sausages not sitting properly, thanks to Sausage Mate! This innovative tool is designed to shape and weight sausages, making cooking easier and more even than ever before. Whether you're a barbecue enthusiast or a camping aficionado, Sausage Mate is your go-to companion for flawless sausage cooking. No matter the type of sausages or the barbecue you're using, Sausage Mate works like magic, providing you with the ultimate control over your grilling experience.

Product Details

Construction Pre-seasoned cast iron
Product Size 100 x 34mm each
Approx weight 390 grams each (780 grams per pair)

Here's why Sausage Mate is a game-changer:

Perfect Cooking: Sausage Mate's ideal shape and weight ensure that sausages are evenly cooked, eliminating the hassle of uneven heat distribution. Say goodbye to undercooked centres and burnt edges—every bite will be perfection.

Versatility at its Best: Whether you prefer cooking on a hot plate or a grill, Sausage Mate performs effortlessly. It's compatible with any sausages, allowing you to create culinary masterpieces with ease.

Convenience Redefined: Sausage Mate brings order to the chaos of grilling. No more runaway sausages or frustrating curling and burning. Enjoy stress-free barbecuing while maintaining a clean and well-organised cooking area.

Durability and Easy Maintenance: Crafted from high-quality materials, Sausage Mate is built to last. Its sturdy construction ensures it can withstand the heat and demands of frequent use. Cleaning up is a breeze, making it a hassle-free addition to your cooking routine.

The Perfect Gift: Looking for a unique and practical gift? Look no further! Sausage Mate makes an excellent present for grill enthusiasts, campers, or anyone who loves the taste of perfectly cooked sausages. It's a gift that will be appreciated and used for years to come.

Upgrade your sausage cooking game today with Sausage Mate. Experience the joy of perfectly cooked sausages without the stress and frustration. Get yours now and elevate your barbecuing experience to a whole new level!

Remember, Sausage Mate is not just a tool; it's a game-changer. Order yours today and revolutionise your sausage cooking like never before!

Note: For best results, follow the provided instructions for optimal sausage cooking.
---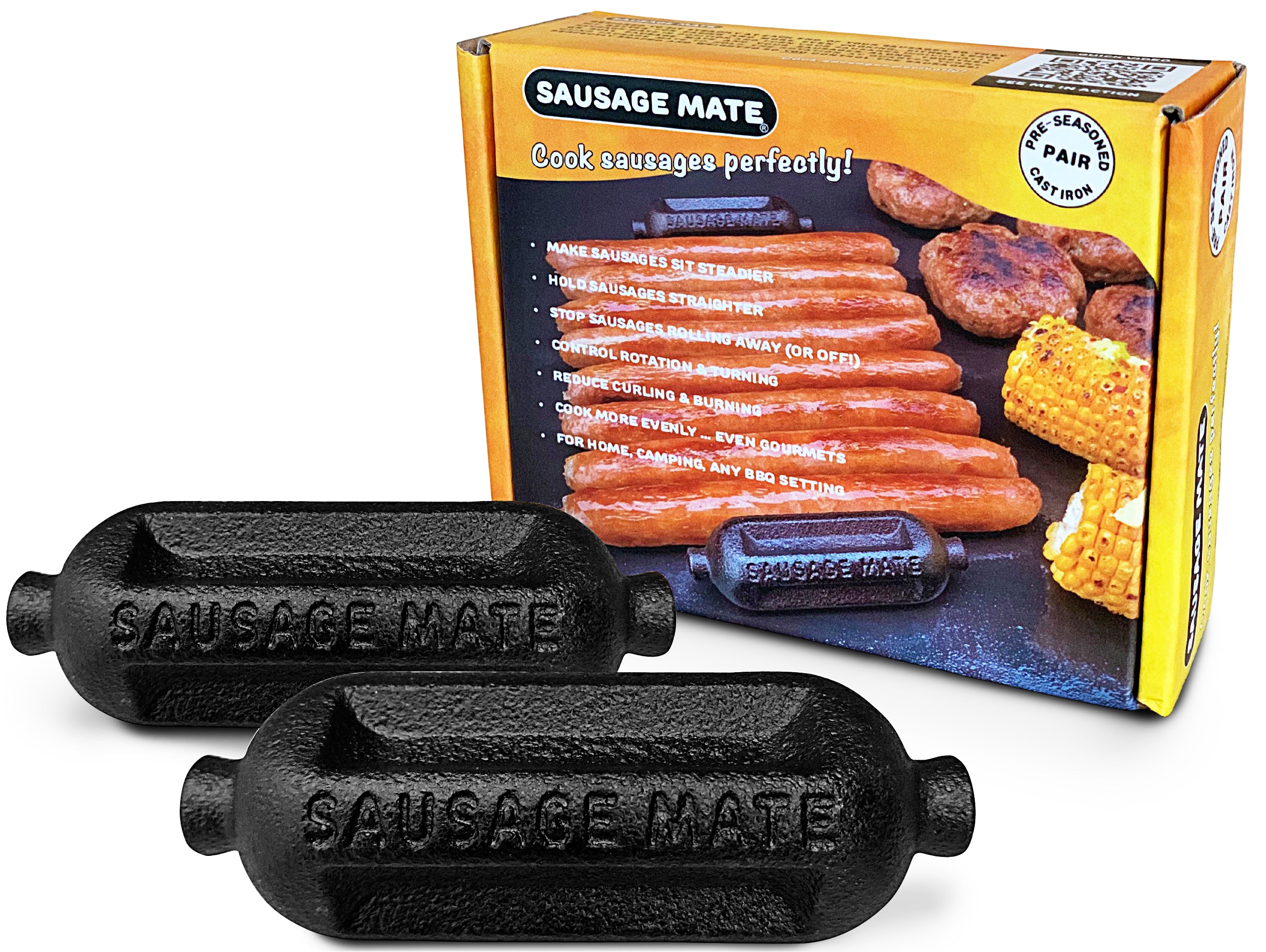 Sausage Mate
Sale price

$24.95 AUD
Regular price
Choose options